PURPOSE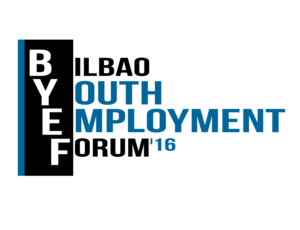 This 3rd Edition BYEF-2016, which will take place on 16 November at the Bizkaia Aretoa (Bilbao), has two goals: One is to introduce the ILO's Global Initiative on Decent Jobs, which is part of the UN framework to deploy the SDGs. The other is to undertake an in-depth study of the work we do with theRegional Campaign Committees (Africa and Latin America and the Caribbean) with the help of Michael West, Team Based Working Professor at the Management School of Lancaster University (UK).
3rd BYEF-BILBAO YOUTH EMPLOYMENT FORUM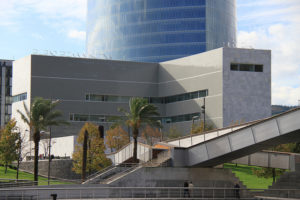 The BYEF emerged as an open forum for the participation of key stakeholders with a view to generating new knowledge on promoting youth employment and decent jobs.
The first edition of the Forum (2014) brought together 400 representatives from the Public Administrations, businesses, trade unions, universities and youth organisations, who identified the main factors required to promote employment in future societies. There are many barriers impeding youth employment because creating jobs requires the actions of many parties.
The second edition of the Forum (2015) was designed as a social dialogue forum where representatives from businesses, youth organisations, trade unions, governments and academia discussed the type of society we wanted, the type of productive model, the type of business culture and the skills we need to develop to promoteemployability within the framework of the SDGs, taking the environment into account.
We are aware that the key lies in the model of society we want to build and, from there, establish the productive model, the business culture and the educational system and the skills required in this environment. We require social dialogue to overcome all these issues and build on aspects that unite us. This is the starting point of this third edition.