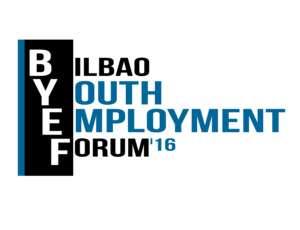 16 November Bizkaia Aretoa (Bilbao). Byef 3rd Edition. Promoting youth employment and decent jobs.
 ILO's Global Initiative on Decent Jobs, which is part of the UN framework to deploy the SDGs.
Pegasus – Youth Employment Decade. In-depth study of the work we do with the Regional Campaign Committees (Africa and Latin America and the Caribbean) with the help of Michael West, Team Based Working Professor at the Management School of Lancaster University (UK).