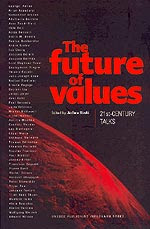 Edited by Jérôme Bindé. Preface by Koïchiro Matsuura, Director-General of UNESCO.
The Philosopher's Library series
For sale at the UNESCO website
This volume, the second anthology originating from UNESCO's '21st-Century Talks', brings together about 50 scientists and researchers from the four corners of the world to redefine and anticipate tomorrow's values, and reflect on the direction these values may lead humanity. The volume is divided into four chapters: The Future of Values; Globalization, New Technologies and Culture; Towards New Social Contracts? and Science, Knowledge and Foresight. Each section comprises a series of fascinating articles that can be read separately. However, the publication has its own logic and structure that reveals itself when taken as a whole.
********************************************************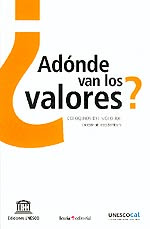 Bajo la dirección de Jérôme Bindé. Prólogo: Koichiro Matsuura, Director General de la UNESCO
Colección La biblioteca del filósofo
En venta en el sitio web de la UNESCO
Si no se toman ya las medidas necesarias, nuestro planeta, la especie humana y la civilización están condenados a desaparecer. Ante este peligro, ¿cómo podemos configurar un nuevo contrato social, natural, cultural y técnico y sentar las bases de una ética para el futuro? Son éstas preguntas cruciales a las que intentan responder los destacados intelectuales y científicos que participaron al "Coloquios del siglo XXI", organizado anualmente por la UNESCO. Los textos presentados en este libro abordan todos los campos del saber, incitando al lector a una profunda reflexión sobre los valores del mundo en el que vive y los que predominarán en el mundo del futuro.